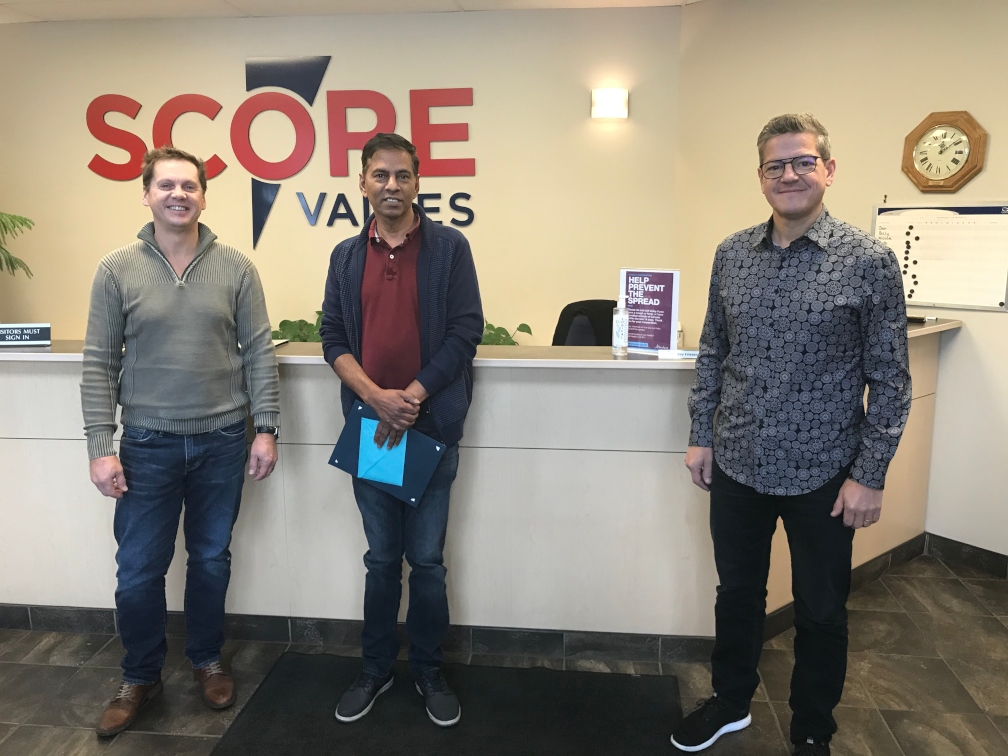 Celebrating 5 More Years with Raj Gupta
Today we celebrated 5 more years with Raj Gupta here at SCORE VALVES.
Raj is not a newcomer to the company, as he has previously worked with SCORE. We are very glad to have him and his amazing ability to recall numbers with his memory like a steel trap back with us for these 5 more years .