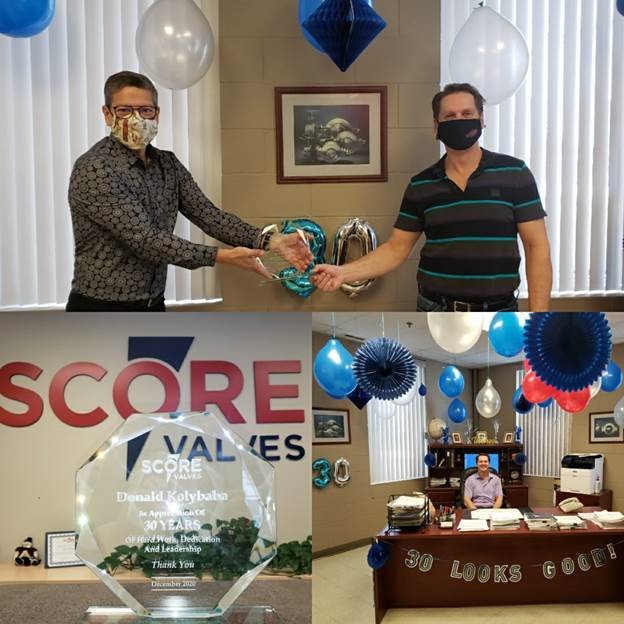 Celebrating 30 Years with Don Kolybaba
Today we celebrated an incredible accomplishment of dedication and service with Don Kolybaba after 30 years with SCORE VALVES.
All of us here at SCORE appreciate your incredible leadership and commitment to helping us grow as individuals and as a team. SCORE is a very welcoming environment, which is a testament to the care and consideration that you have provided to us over these years.
We look forward to the years ahead.